October 2021 Update on the 2021 NCLS
The 2021 NCLS is on, starting from November
The survey period has been extended until February 2022 due to COVID-19
Sign your churches up now- it's not too late. 
More information about survey options to adapt to various COVID-19 restrictions is available.

For 2021 NCLS Coordinators
NCLS Regional Coordinators represent their denominations and  regions in the National Church Life Survey project. They are a link between the NCLS Research team and many local churches. They assist with communication about the national survey project and with logistics.
This video outlines two key tasks that Regional Coordinators need to perform to facilitate 2021 NCLS Survey orders in their region or denomination.
Message to Regional Coordinators
Dear NCLS Regional Coordinators,
Thank you for your support and collaboration in hosting the 2021 National Church Life Survey in your region.

We acknowledge the many Christian denominations, movements and churches that make the 2021 National Church Life Survey possible. The collaboration of such a large diversity of participants is testimony to the vision and leadership of church leaders nation-wide.
This is the site where you will be able to find copies of our correspondence outlining denominational arrangements, along with other survey project information and promotional material for your use.
Regional Coordinators are invited to contact Sam Sterland at the NCLS Research office with any inquiries.


Yours sincerely,
Dr Ruth Powell
Director, NCLS Research
on behalf of the NCLS Research team and Board of Governors
Administrative tools
Denominational Arrangements
Communications & Promotional Tools for your Local Churches
A range of resources will be available to assist Regional Coordinators to inform their churches about the 2021 NCLS including.
View downloadable graphics and advertisements for use in denominational or local church communications: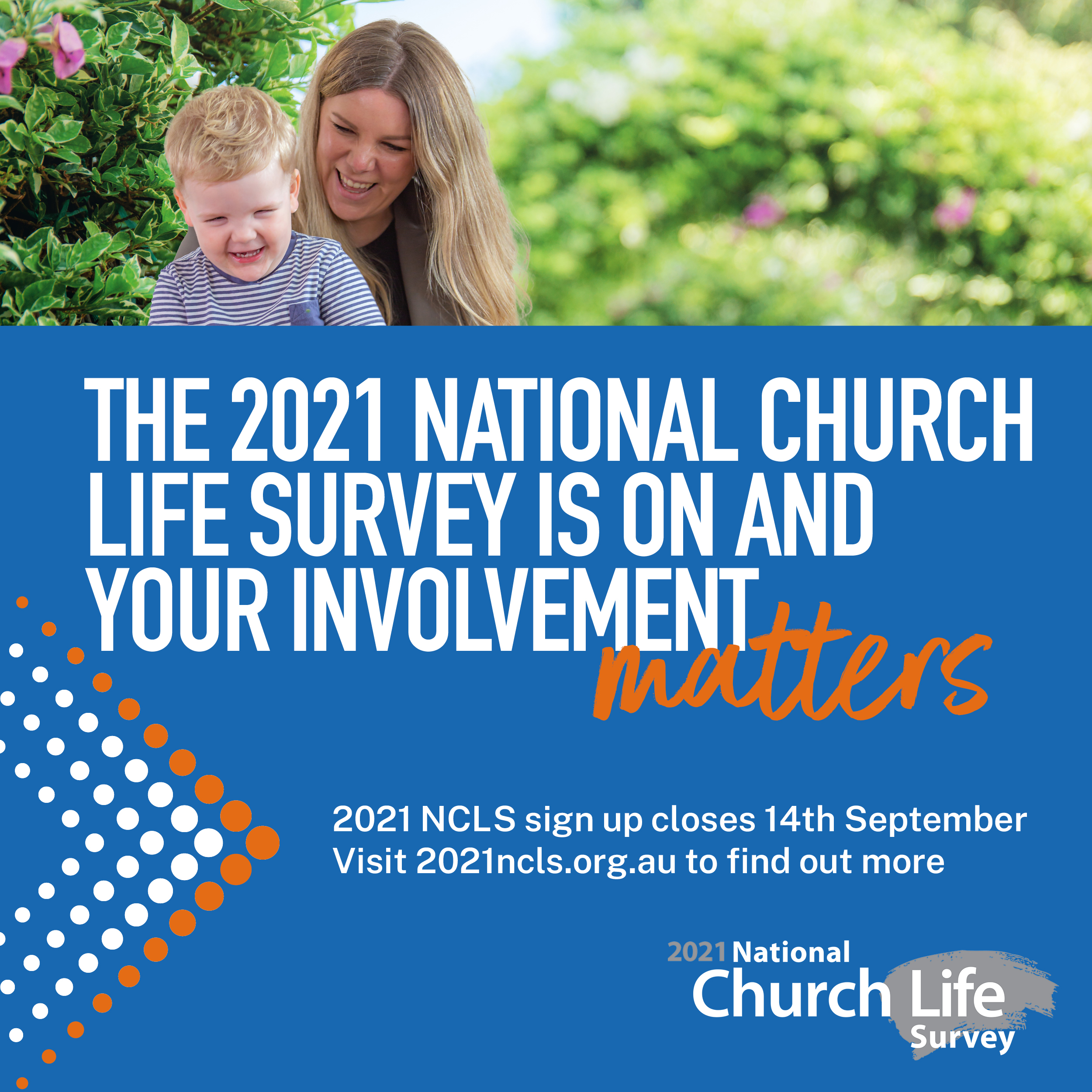 Results and Outputs from the NCLS
Contact
Regional Coordinators are welcome to contact Sam Sterland at the NCLS Research office with any inquiries or questions.
NCLS Research
9/122 Herring Road, Macquarie Park, NSW 2113
P: 02 9139 2525
E: nclsliaison@ncls.org.au